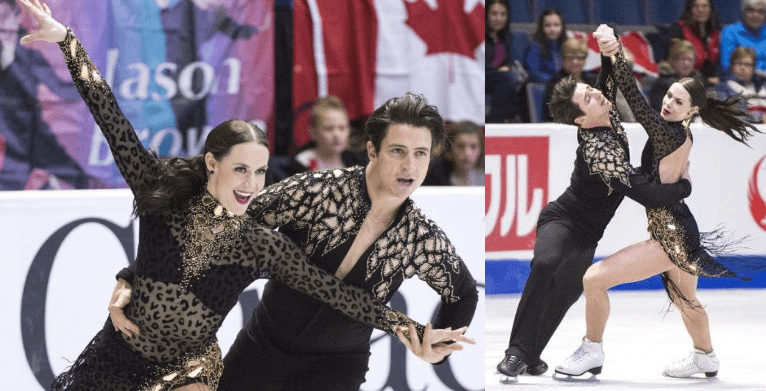 Three of the most memorable costumes in figure skating this autumn are very similar and all with an animal print. Two of Tessa Virtue's dresses, with which she plays in short dance, are almost identical to the one of Piper Gilles. The three suits are open on one leg, with a turtleneck, a naked back and a long sleeves. All three dresses have rich accents of stones and crystals around the neckline, creating an illusion of jewel, as well as an accent around the short piece.
Tessa started the season with leopard print with a golden accent, and in the Grand Final, she had almost the same dress, but in lilac zebra. With it, the accent of stones is better in the costume.
Always original Piper Gilles and Paul Poirier have not cheated on themselves. In a short dance she appeared in a lizard print.