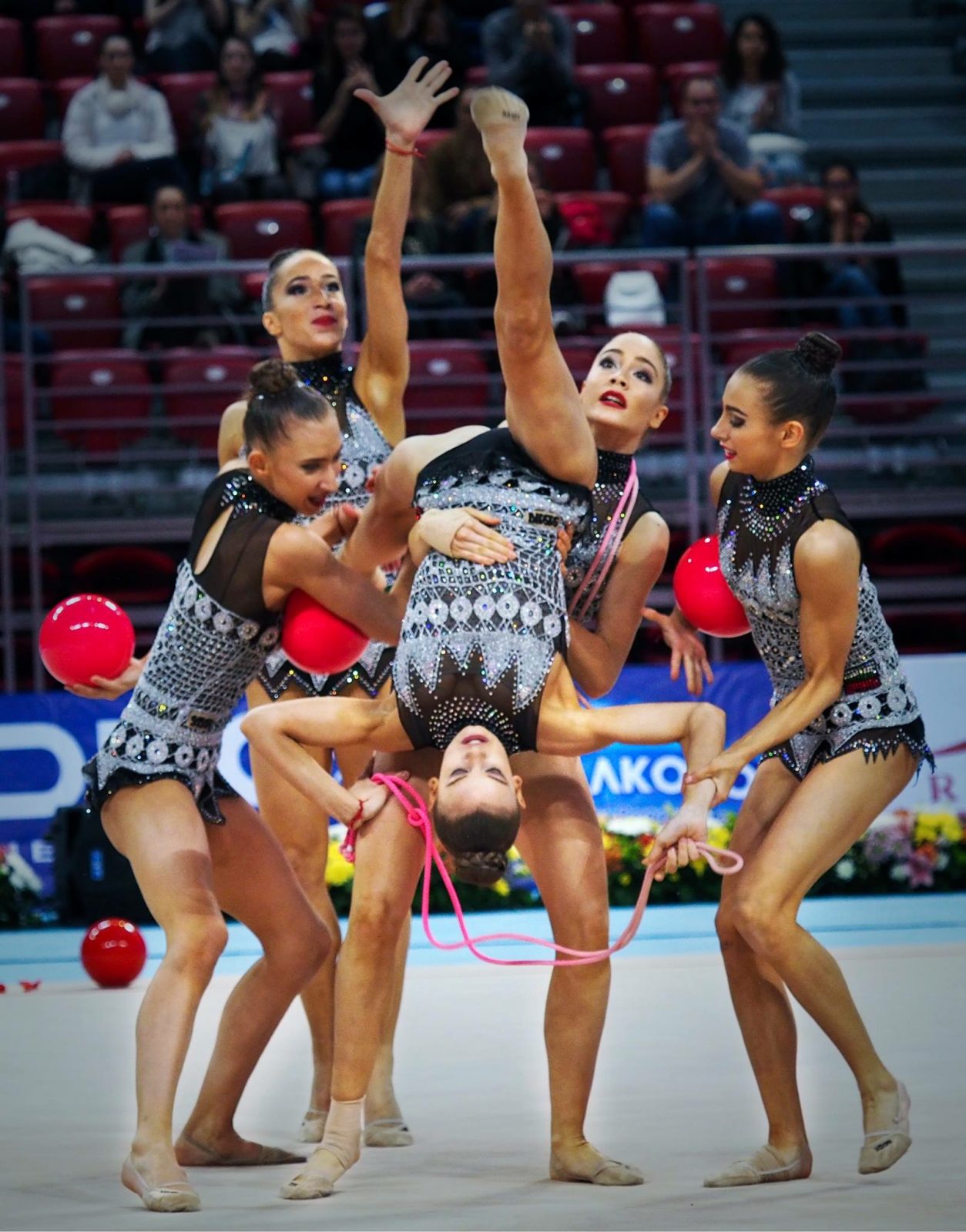 With "The mystery of the Bulgarian voices" and a disco hit, performed especially for the occasion by X-factor Bulgaria winner Zhana Bergendorff, the Bulgarian rhythmic group will fight for the world title in Sofia in september. We won't reveal much about the two routines, but we'll say one thing – they deserve only superlatives and are much better and more difficult than the ones showed last year. The hoops are a modern interpretation of the folklore song "Bezrodna Nevesta", remixed by the norwegian composer Thomas Bergersen.
The balls and ropes seem like they're gonna be one of the new season's top hits, thanks to the famous "You Make Me Feel", recorded especially for the team by Zhana Bergendorff. Needless to say, the composition is full of incredible elements, one of which is spectacular, with Simona Dyankova showing once again her signature moves.
Team coach Vesela Dimitrova revealed that for the moment the five main competitors will remain the same as last year – Dyankova, Laura Traats, Elena Bineva, Madlen Radukanova and Teodora Alexandrova. "In the hoops routine, we're telling a story, the girls are in different characters in the first and the second part. They had chosen this music even before the Worlds [in Pesaro], I had some other ideas for the songs, but they didn't work out. The team is in a very good shape, Tsvetelina Kirilova (functional trainer) is taking care of their sports form and says they are in the physical state of track-and-field athletes.", specified Dimitrova.