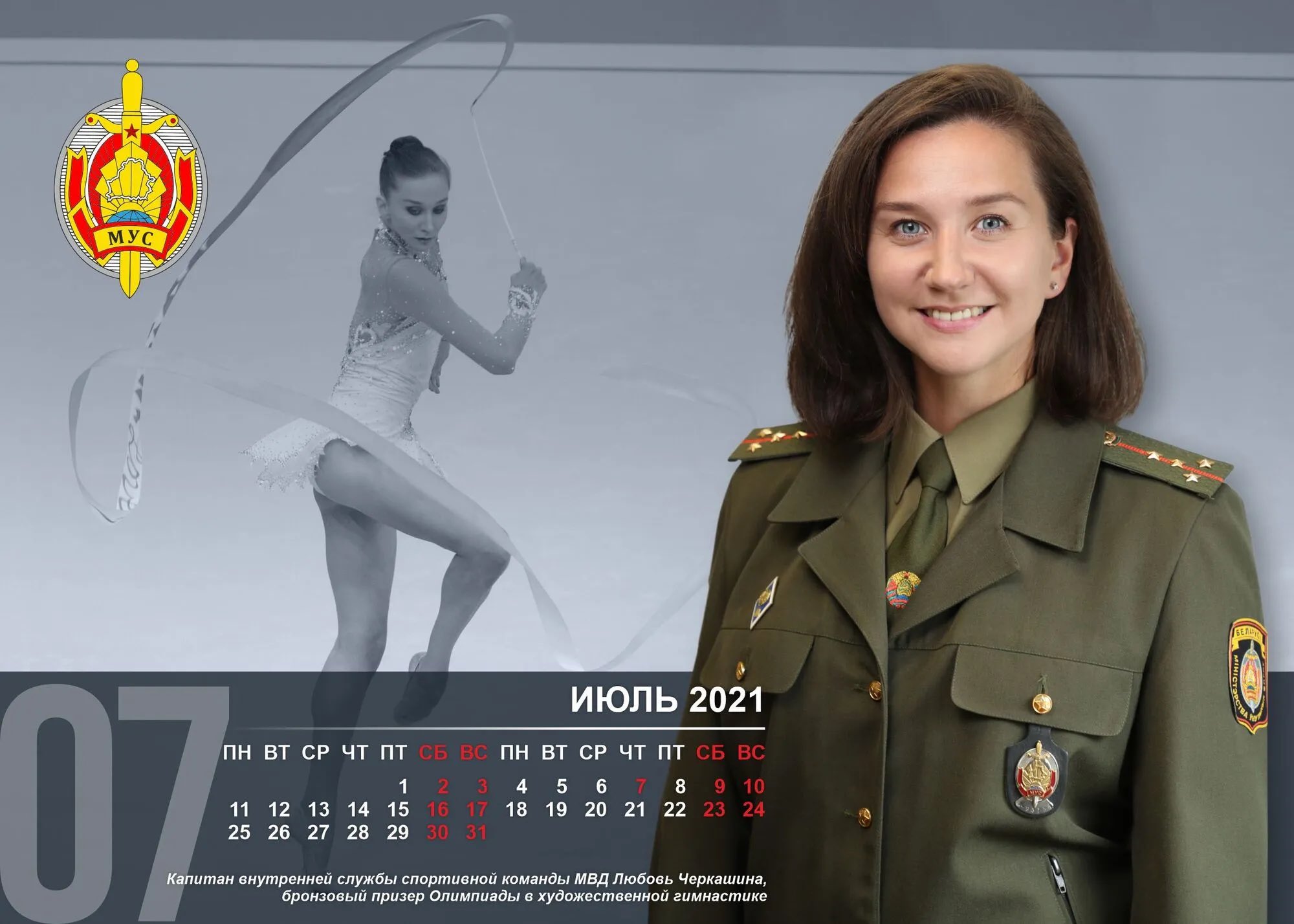 13 months after Russia's invasion of Ukraine began, Russian and Belarusian athletes are still widely considered "personae non gratae" in most international sports events. This, however, was set to change, after the IOC's Executive Board agreed at the end of January that "A pathway for athletes' participation in competition under strict conditions should (…) be further explored." Many international federations, including the gymnastics one (FIG) therefore requested more specific guidelines on how to define neutral athletes and yesterday the IOC responded. The RUS and BLR NOCs have already strongly disagreed with them, which tells you the IOC struck a nerve and is possibly on or near the right path to the right path.
The guidelines are supposedly only a "recommendation" and the final decision rests with the IFs. In a document called "Recommended Conditions of Participation for Individual Neutral Athletes and Support Personnel with a Russian or Belarussian Passport in International Sports Competitions Organized by the International Federations and International Sports Event Organisers" (what a mouthful!), the EB outlined the following criteria, and we've added how we understand what they mean in relation to Rhythmic Gymnastics:
IN RELATION TO OFFICIALS AND JUDGES:
"Russian and Belarusian passport-holders officiating competitions as ITOs, judges or referees should not display or otherwise express an association with their nationality. ITOs should be considered under the umbrella of the IF and represented by the IF flag or acronym where necessary, in accordance with IF regulations. ITOs who are contracted to the Russian or Belarusian military or national security agencies cannot participate in any international sports competition." – TRANSLATION: Oops, strike 1 for BLR. As mentioned in the photo above, where she proudly poses for the Ministry of Internal Affairs' calendar in uniform, the otherwise unproblematic and uncontroversial shiny image of Liubov Cherkashyna is stained by her being a former "Dinamo" athlete and holding a "captain" rang in the ministry.
AS RELATED TO THE ATHLETES:
TEAMS AND TEAM SPORTS:

"Teams of athletes with a Russian or Belarusian passport cannot be considered. The definition of team sports or team events shall follow the IF regulations." – TRANSLATION: No RUS or BLR groups and teams allowed.

NEUTRALITY:

"Individual Neutral Athletes and their support personnel may return to international sports competitions only in an individual and neutral capacity, and not in any way as a representative of the Russian Federation or the Republic of Belarus, or any other organisation in their country, including their National Olympic Committee (NOC) or National Federation (NF)."
(…)
"To adhere to the requirement of neutrality, Individual Neutral Athletes and their support personnel must refrain from any activity or communication associated with the national flag, anthem, emblem, or any other symbol of the Russian Federation, the Republic of Belarus, their NFs, or NOCs, or support for the war in Ukraine, at any official venue or in the media (including interviews, social media – retweets, reposting, etc.) prior to, during, and following the international sports competition. This includes any national events related to their participation in the competition. They must not make any statements or comments, take any action, or conduct themselves in any manner that may be prejudicial to the interests of the competition, its integrity, or the participant's neutrality required as a condition of participation." – TRANSLATION: No more ROC (Russian Olympic Committee), RGF (Russian Gymnastics Federation), OAR (Olympic Athletes from Russia), and their Belarussian counterparts. The wording of this makes us think this should also exclude local sports clubs and specialized schools. Athletes should only represent themselves and their names. Participating in national championships seems to be forbidden as well.

CLUB/ORGANIZATION AFFILIATION

"Individual Neutral Athletes and support personnel who are contracted to the Russian or Belarusian military or national security agencies cannot participate in any international sports competition."
(…)
"Contracted members of the Russian and Belarusian militarъ or national security agencies are considered to support the war."

– TRANSLATION: Gymnasts affiliated with the "CSKA" (Central Sports Club of the Army) and "Dinamo" clubs (a sports organization created to be controlled and managed by the law enforcement agencies of Soviet and Post-Soviet countries) and receiving funding from them are automatically excluded. That would immediately eliminate the RF's Dina and Arina Averina ("CSKA" Moscow) and Belarus' frontrunners Alina Harnasko and Anastasiia Salos ("Dinamo" Minsk).

ACTING IN SUPPORT OF THE WAR

"Only those Individual Neutral Athletes and support personnel who have not acted against the peace mission of the Olympic Movement by actively supporting the war in Ukraine may be invited to participate in international sports competitions."
(…)
"With regard to other active supporting measures, all relevant circumstances, in particular, public statements, including those made on social media; participation in pro-war demonstrations or events; and the displaying of any symbol supporting the war in Ukraine, for example, the "Z" symbol have to be taken into consideration" – Translation: One more strike against the Averinas, as well as artistic gymnast Ivan Kuliak and anyone who was present at the "Luzhniki" concert back in 2022. A certain Lala Kramarenko leotard also comes to mind. Some of the shows organized by Irina Viner could also be considered pro-war.

UNIFORMS, FLAG AND ANTHEM

"Uniforms must be completely white or unicolour, unless not feasible due to IF regulations. Uniforms (competition, warm-up, formal, ceremonies, casual, etc.), clothing, equipment, accessories and personal items belonging to Individual Neutral Athletes and their support personnel that are worn, used and/or otherwise displayed at official venues and any other areas controlled by the IF or event organiser must not contain:
– any recognition of or reference to the Russian Federation, the Republic of Belarus, or their NFs or NOCs, or any national identification of Russia or Belarus such as a flag, coat of arms or any other national symbol or emblem (be it official or unofficial) in any language or format;
– any commercial or non-commercial emblems or identifications of any Russian or Belarusian organisations or entities;
– any expression (message, graphical element, symbol, etc.) with a direct or indirect political connotation.
The above rules complement each IF's rules applicable to uniforms, clothing, equipment, accessories and personal items. Any such items must be submitted to the IF for its prior approval, in line with rules to be enforced by the IF in accordance with its statutes and regulations applicable to its events." – TRANSLATION: No RUS or BLR colors on tracksuits or leotards, no national symbols on tracksuits, leos or even towels, no making a stand through an image/drawing on the leotards, no local sponsor emblems. In addition, no BLR or RUS flags (both current and historical) are allowed anywhere near or inside the competition venues. Even though they can receive medals, they won't be counted towards any medal table. No past or present version of any of the two countries' anthems can be played or sung inside the competition venue.

ANTI-DOPING

It's both funny and sad to think mere days before the events leading to the current exclusion of Russian athletes, a whole different controversy was developing – skater Kamila Valieva's positive doping test at the Winter Olympics in Beijing – an event in which those athletes were already stripped of their flag, anthem and other national symbols because of – you guessed it! – numerous doping offenses. The IOC therefore stresses that besides opposed to the war, they also need to be doping-free. Some party-poopers.
"Any such Individual Neutral Athlete, like all the other participating athletes, must meet all anti-doping requirements applicable to them, particularly those set out in the anti-doping rules of the IFs. Each IF is responsible for the individual checks of any athlete prior to their participation in competitions under its authority."
As explained in the beginning, those are mere recommendations for the International Federations to consider but as we've previously learned, those who wish to remain on the IOC's good side will most likely be quick to follow them. The guidelines, however, only concern international competitions organized by the IFs and NOT the Olympics in Paris 2024 or Milano-Cortina 2026. Those are also said to be established soon.
That said, here's your reminder that:
NFs who don't participate at the 2023 RG Euros in May with 2-3 individuals and a group cannot qualify a full individuals team to the 2023 RG Worlds in Valencia and can only participate with a single individual gymnast;
The above point is also automatically made impossible by the fact that no team participation from RUS or BLR is allowed;
14 individual Olympic tickets will be awarded in Valencia, with the last remaining 5 up for grabs at the respective continental championships in 2024 (1 per continent).
It's currently unclear whether in the case of a gymnast with a RUS/BLR passport obtaining an olympic quota in Valencia, a second one with the same passport will be able to do so through the continental championships, as this option is unavailable for gymnasts representing their countries.