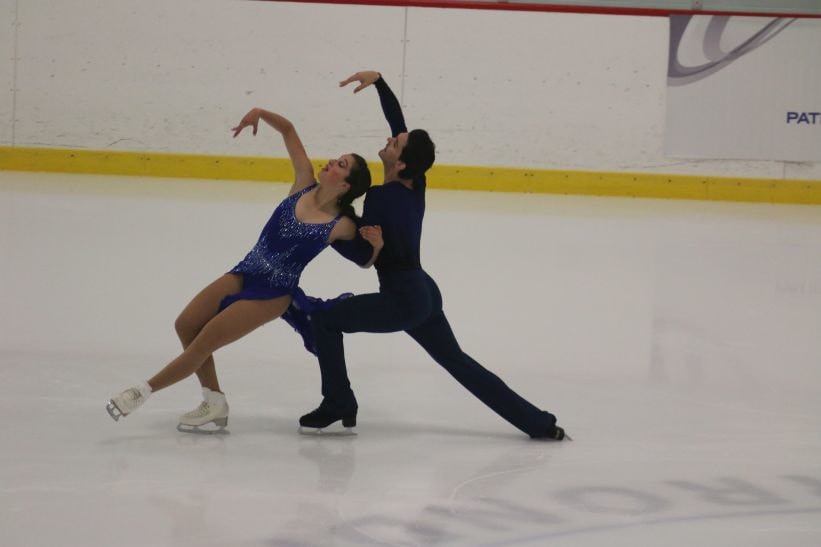 Teodora Markova – The Bulgarian swan has already been on the pages of "Beauty in sport" on many occasions. For our readers, she even wrote a blog about her training with Jason Brown and Kory Ade. Tedy is now preparing for her first European Championships as a member of an ice dance team. And since you've known her for a while, it's time now to introduce her partner, Simon Daze.
18-year-old Tedy and 22-year-old Simon began to work together last summer, and for the Bulgarian girl this was a debut in ice dances. She has found her partner at a place that everyone can only dream of – the skating rink Gadbois in Montreal, Canada. What's special about the Gadbois Centre is that this is the home rink of the most successful coaches in the last two seasons, Marie-France Dubreuil, Patrice Lauzon and Romain Haguenauer. Markova and Daze share the ice with the greatest dancers nowadays Tessa Virtue / Scott Moir and Gabriella Papadakis / Guillaume Cizeron, who will be the most serious contenders for the Olympic gold medal in a month.
The Canadian Simon Daze is one of the first students of Dubreuil and Lauzon, In 2006 and 2007 this Canadian ice dance couple won silver medals at the World Championships finishing second, after our Bulgarian team Albena Denkova and Maxim Staviski. About six years ago, they created a dance school in Montreal, which has gradually become the world's most prestigious ice dances training center. More Canadian specialists are part of the coaches' team – Pascal Denis, Josee Piche, Ginette Cournoyer, ballroom dancers and choreographers. Currently there are 15 couples from 9 countries training there.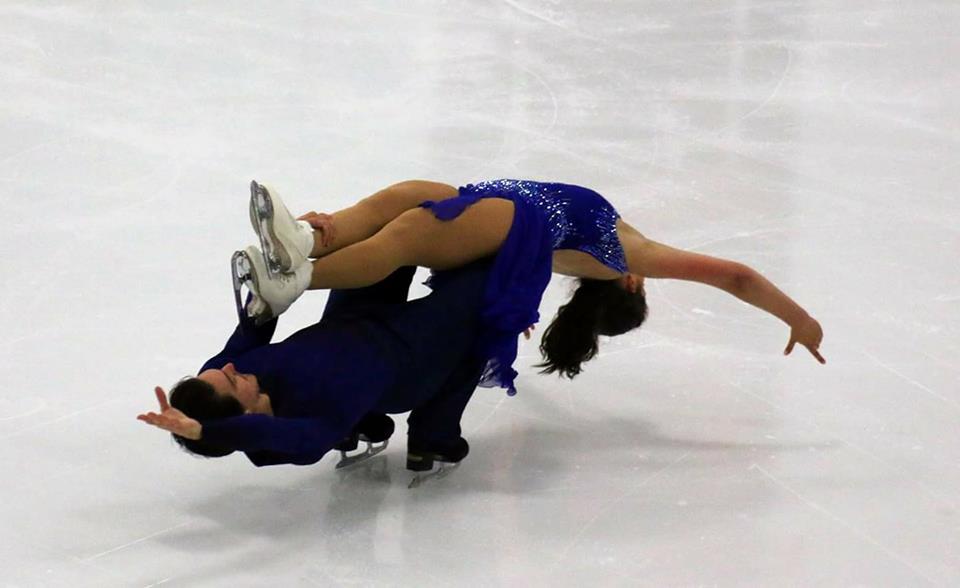 Simon is the youngest of 4 kids. Dances are popular in his family, his mother and sister are competitive ballroom dancers, and his sister is even a country dance World master title holder. Simon started to skate at the age of 8 and competed a lot as an ice dancer. With his previous partners, he has regularly reached honorable placements in the finals of the Canadian National Championships (Novice and Junior level). The combination of his experience in ice dancing with Tedy's experience as an international competitor in singles helped the couple to rise so quickly and successfully on the international stage – just 5 months after they met for the first time, at their first international competition in Andorra Tedy and Simon achieved the necessary points to participate at the European Championships in the short program, and at the European and World Championships in the free dance. At the Istanbul Cup tournament in last December, they further improved their performance and won their first international medal – a bronze.
Apparently, the qualities of the Bulgarian girl were impressive as the famous coaches took her, and Daze agreed to partner with her and to compete for our country. They made their decision quickly, actually in just a couple of days which is interesting as in both the US and Canada, each ice dance male partner has usually a choice between at least 10 girls waiting for their chance to come. If you ask Simon what determined his decision, he will probably say to you: "Her skating skills are so good that it's easy to skate with her, even though when she first came, she didn't have almost any experience skating with a partner. She is also always very nice, smiling, joking, and I want to go and train at the rink every day smiling and enjoying it." This is a factor we do not always realize, but Marie-France thinks this is very important and does not tolerate a tense atmosphere at the rink, nor unacceptably big quarrels between the partners.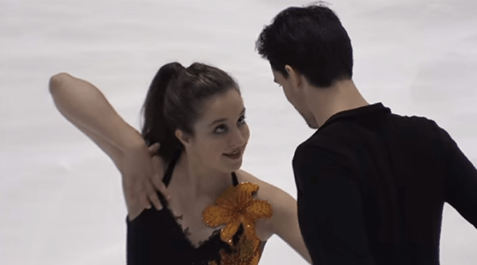 Because of the opportunity to train at the International Skating Center in Montreal, in the summer Tedy chose McGill University, where she started to study neuroscience. In addition to her successes as a figure skater, Markova is also a role model and an inspiring example for her peers with another incredible achievement. During all these years of training and competing so intensively, she also did extremely well academically too. Even though she often had to study on airplanes or hotel rooms, she managed to graduate the high school in Newington, Connecticut, US as number 1 (Valedictorian) in a class of 320 students. During her graduation speech, Tedy convincingly spoke to a couple of thousand Americans in the audience about her Bulgarian roots and about the true values she was taught there.
It is hard to predict for how long Tedy will be able to do so well in school and in skating at the same time, in parallel, but she believes that sooner or later she will reach both of her dreams – to achieve the highest levels in skating, and then devote her time to discover the secrets of the human brain.
Simon, for his part, is fully committed to his favorite sport, works as a coach, teaches and loves his young pupils. Kids are happy to learn from him the basics of the beautiful sport of figure skating, too.
Participating at the European Championships after such a short period of training together is in itself a great success. But both Tedy and Simon are aware that this is just the beginning and that usually in elite ice dancing the climb starts from the bottom, it goes slowly and gradually, step by step to the top where everybody wants to be. They are ready to go all that way up … for Bulgaria.